Christmas is supposed to be a time of joy, excitement, and love with family or friends. However, for some this year, Christmas may be met with apprehension and challenge, particularly for those separated from their loved ones due to COVID and border restrictions.
Some people also find that the Christmas spirit can be undermined by:
financial and time pressures
isolation
family tensions
separation and divorce
bereavement
Amid all the flurry of Christmas, taking time out to remember a few simple ways to protect your wellbeing could make all the difference.
Connection at Christmas
It is important to realise that Christmas and the time leading up to it can be a difficult time for some. If you know of someone who may not have family or friends to celebrate Christmas with, invite them over, offer them some company, this might be the biggest gift you will ever give.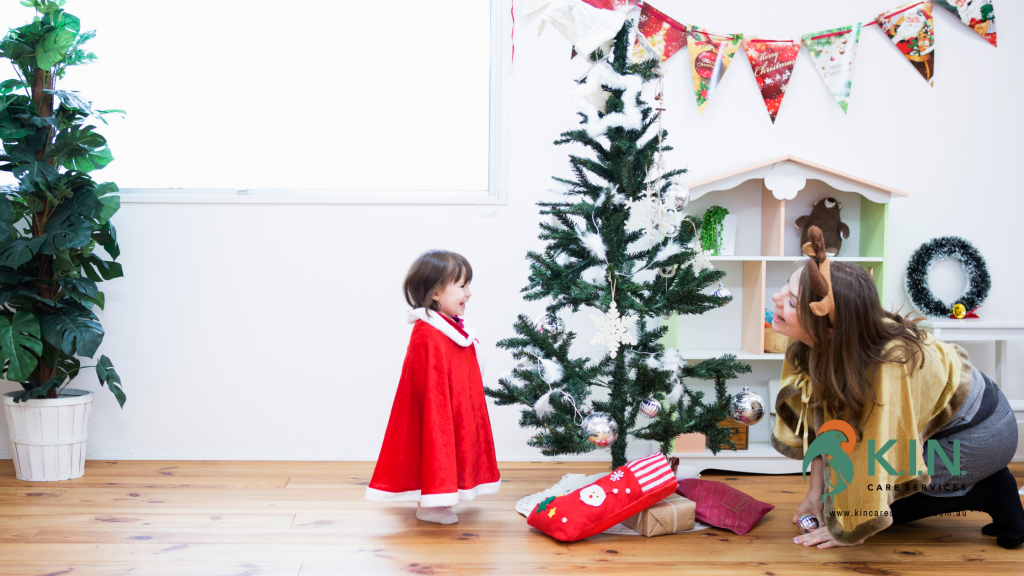 Make it a simple Christmas
Often, when Christmas comes around, we become incredibly busy, putting huge expectations on ourselves and on Christmas itself.  Some handy tips to simplify Christmas are:
Instead of the traditional sit-down lunch, host a buffet or picnic, to create a more relaxed environment
Ask your family to bring a plate to take the stress out of cooking
Drop the gift-giving if it makes you feel stressed or try a Kris-Kringle instead, where everyone in the family buys one present for one person
Christmas time chillax
As Christmas approaches, many of us feel stressed by all the things we 'think' we 'have to' do, but it's just as important to switch off and relax.
Exercise: walk, run, swim, dance!
Attend a yoga or meditation class
Listen to calming music
Go to bed early
Get a massage

Christmas traditions
Often, we get stuck doing the same thing at Christmas. If Christmas in its current form is a stressful event for you mix it up and start a new tradition.
Try a family outing, with a trip to the beach or a bushwalk. Get out of the house and enjoy a picnic or BBQ outdoors.
Think outside the box and see if this year you and your family can start a new tradition that brings you joy.
Christmas for you
Don't compare yourself to others and the Christmas they are having. Family situations can be complicated. Accept you as you are and your family as they are. Set boundaries and create the Christmas you would like to have by communicating this to the people around you.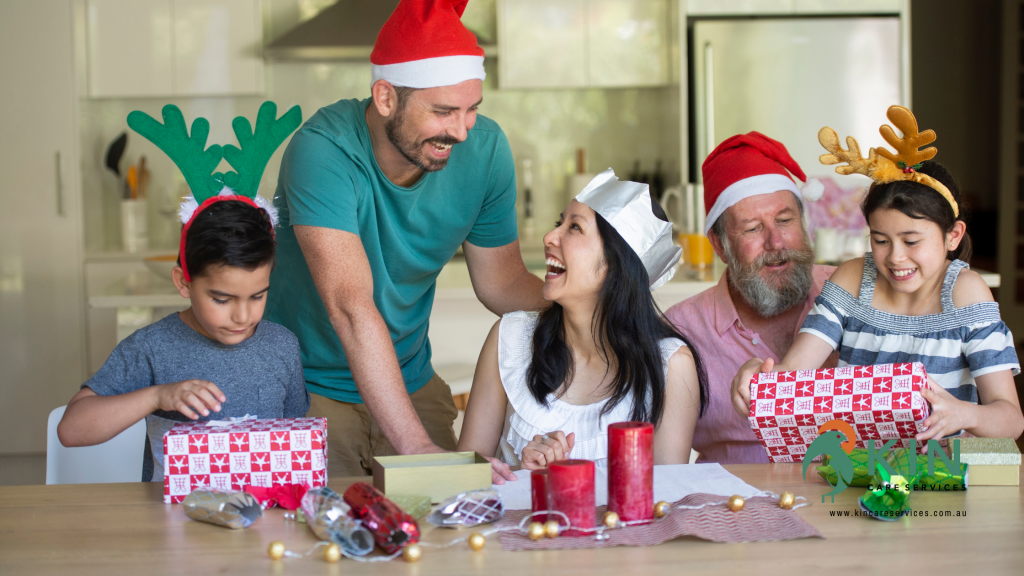 What matters at Christmas
Although Christmas means different things to different people, for most people it's an opportunity to connect with their family. It is a time to be together, a time to relax and celebrate. It may also be a time to honour your religion and faith. Have a think about what it means to you and what your intention is and keep that in mind.
Still finding Christmas a challenge?
If holiday season stress is getting too much for you and you need support, call Beyond Blue on 1300 22 4636, or Lifeline on 13 11 14, to talk things through. If you or someone you know is at risk of hurting themselves or someone else, call triple zero (000).
K.I.N (Kids in Need) Care Services (QLD)'s goal is for children and young people to live safely in a warm and caring home where their everyday needs are met. It is our belief that all children should feel loved, accepted, and a sense of belonging, not only with their immediate family, but also within their community. https://kincareservices.com.au/