Parenting today is more complex than ever. Parents are constantly managing time for their children due to their busy work life and are looking for guidance more than ever. And while most of us strive to be great parents, we may also find ourselves confused and frustrated by the seemingly endless challenges of parenthood.
Thanks to the internet, research-supported tools and strategies are readily available for parents. Everything from bedtime issues, picky eating, being respectful to making friends and good choices.
Parental attitudes have a very important role in child development. Today's parents have a different lifestyle compared to previous generations. Parents are working more and children are staying home longer. For this reason, the education given by parents to children at home is as important as the education given at school. In addition, these two trainings should be parallel to each other.
With its focus on happiness, resilience and positive youth development; the field of positive psychology is particularly pertinent to discussions of effective parenting.
"Positive parenting is the continual relationship of a parent(s) and a child or children that includes caring, teaching, leading, communicating, and providing for the needs of a child consistently and unconditionally."

(Seay et al., 2014, p. 207)
The Gottman Institute investigated the impact of positive parenting by developing a 5-step 'emotion coaching' program designed to build children's confidence and to promote healthy intellectual and psychosocial growth.
Gottman's five steps for parents include:
awareness of emotions;
connecting with your child;
listening to your child;
naming emotions; and
finding solutions (Gottman, 2019).
Gottman reported that children of "emotional coaches" benefit from a more positive developmental trajectory relative to kids without emotional coaches.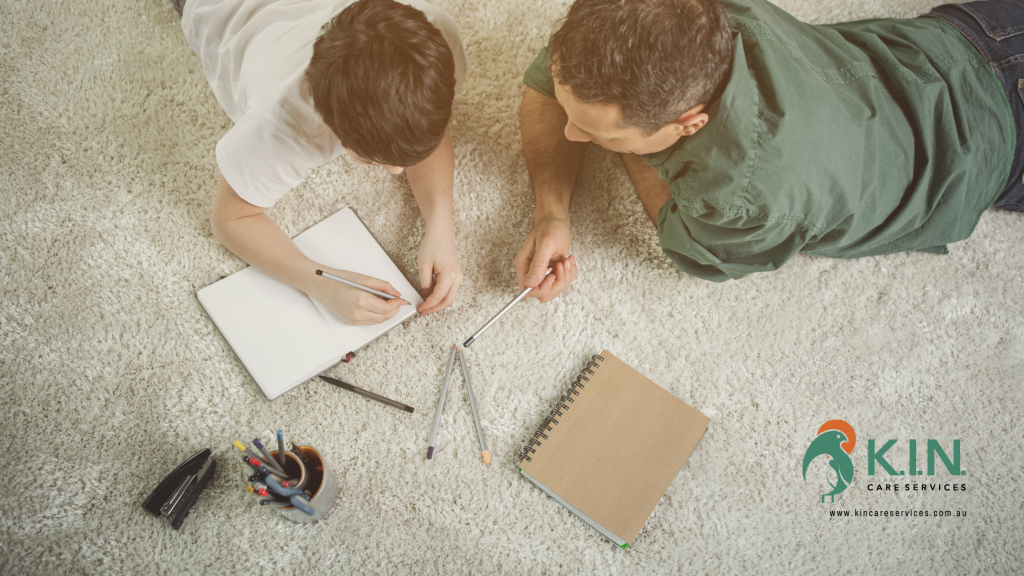 So where do we start? Here's a simple guide to positive parenting.
1) Creating a safe and engaging environment is essential.
It is important for children to play and discover things on their own. They want to do certain things without their parents watching over them. Therefore, the most important issue in a house is safety. You should do engaging activities that will develop your child's interests.
2) It is important that you provide a positive learning environment.
When children are in development, they want to attract the attention of their parents. When children come to talk to you, it is very important for them to know that you are listening and that you are with them. Talking kindly to your children shows that you respect them and guides them in how they should behave towards other people. When you share your own experiences, how your day went, you give thrm the opportunity to practice listening skills.
3) It is good to be determined and disciplined
Discipline should not be thought of as a bad concept. Determined and accurate discipline helps your children understand the consequences of their behavior. This type of discipline allows children to take responsibility for their behavior as well as reflect on the feelings and needs of others. This improves their self-control. Parents should set the rules clearly and exhibit consistent behavior.
4) Have realistic expectations for your children
Every child is different. All of them have unique characteristics according to their personalities. Even if they are the same age, their development will be different. As a parent, you should know your child's capacity. Do not expect more from your children than they are capable of. Let your child try and make mistakes. Remember that every child learns by trying.
5) You must take care of yourself
Think of raising a child as a long journey, and it's good to take breaks from time to time. Do things you enjoy, or even spend time alone. When you take time for yourself, you will see that you are more patient and calm, and that you enjoy being a mother or father more.
For more parenting support and tips, you can reach out to K.I.N. Care Services.
K.I.N. Care Services have a team of dedicated professionals available to provide individual and family therapy and counselling to children, young people, families, and participants engaged with our program.  Our services include:
Individual and Family Therapy
Individual and Family Counselling
Individual Counselling – Eating Disorders
Narrative Therapy
Dialectical Behaviour Therapy (DBT)
Equine Therapy (Individual and Group Sessions; Sunshine Coast location)
Theraplay (designed for children and their primary caregiver)
You can reach out by calling 0431 767 881 or send an email to dee@kincareservices.com.au.